Pioneer solution for optimizing the profitability of current loans and clients. ARM is based on Artificial Intelligence, predicts non-payment in the admission of risk and in credit assets. ARM suggests and automates actions for the avoidance of defaults and the minimization of the impact on the business.
ARM allows to collect quantitative and qualitative information, adjust predictive models in real time, obtain results and publish those results to the company's current operational systems and their users when they need them.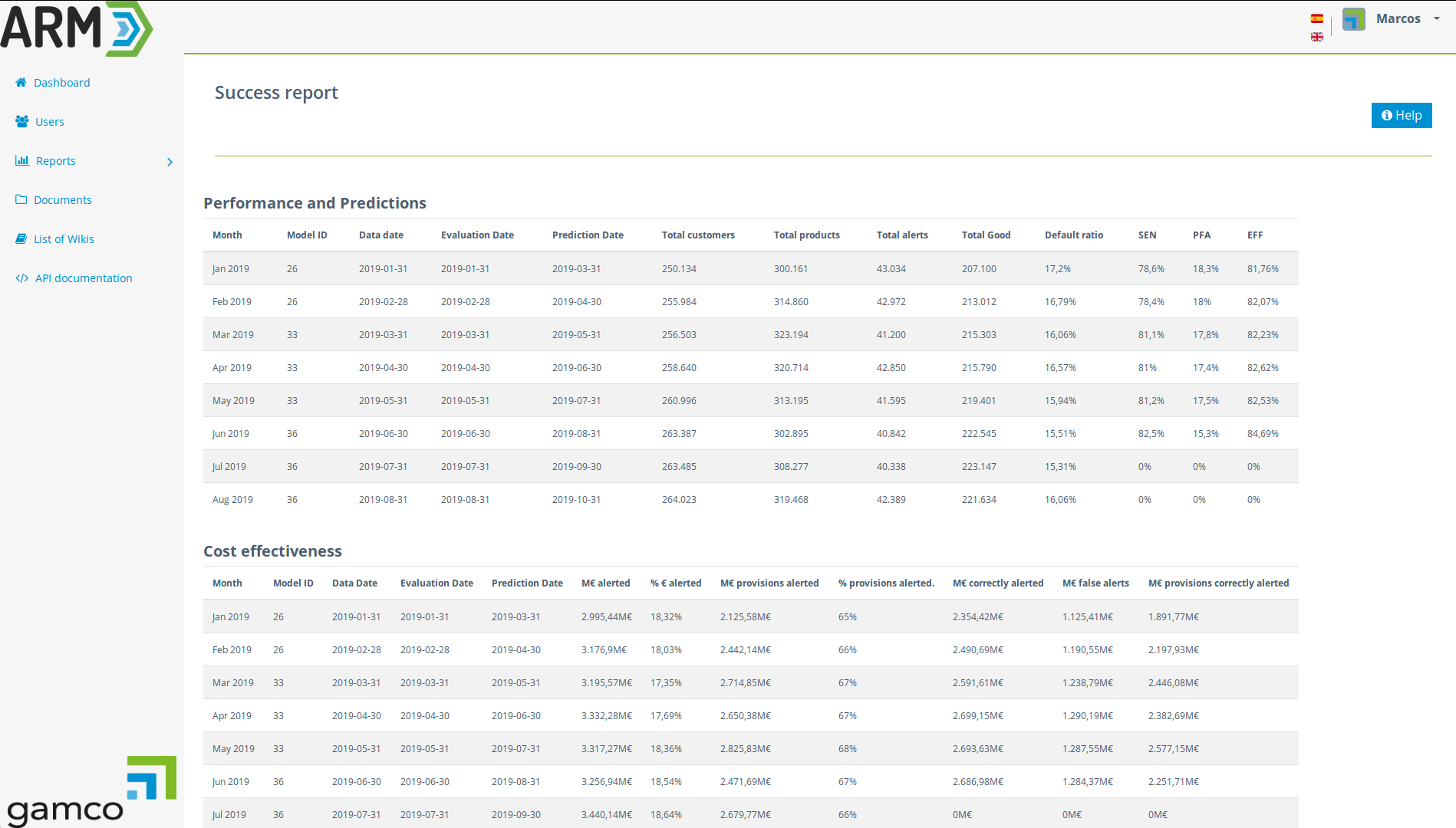 Get additional business insight thanks to our AOS solution. Selecting the right KPI will depend on your company and which part of the business you are looking to track. Each department will use different KPI types to measure success based on specific business goals and targets.
Help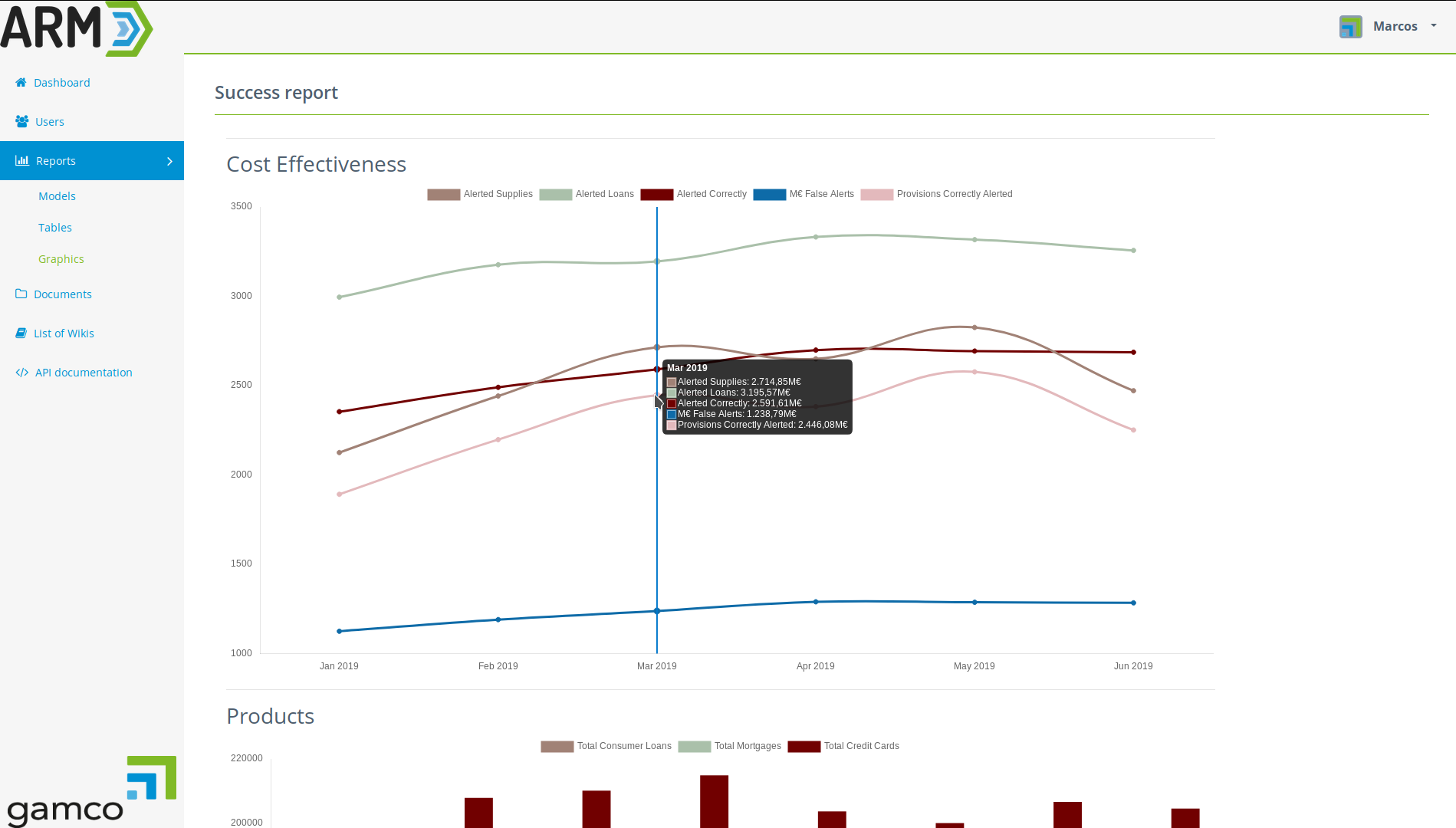 In the world of Big Data, data visualization tools and technologies are essential to analyze massive amounts of information and make data-driven decisions.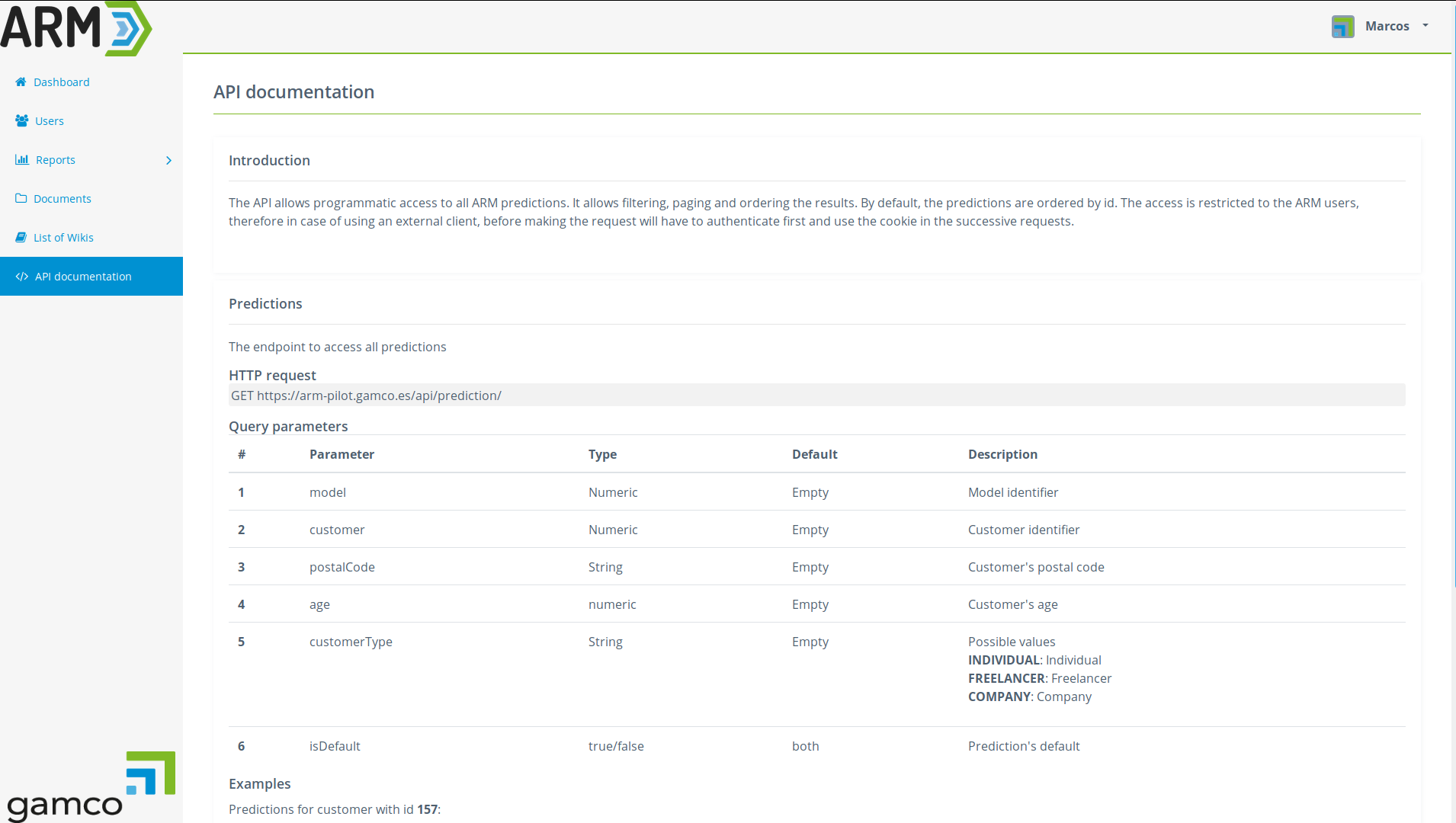 It brings the advantages of an API REST service
Independence of technologies / languages
Reliability, scalability, flexibility
User Experience Response of plain text readable by a user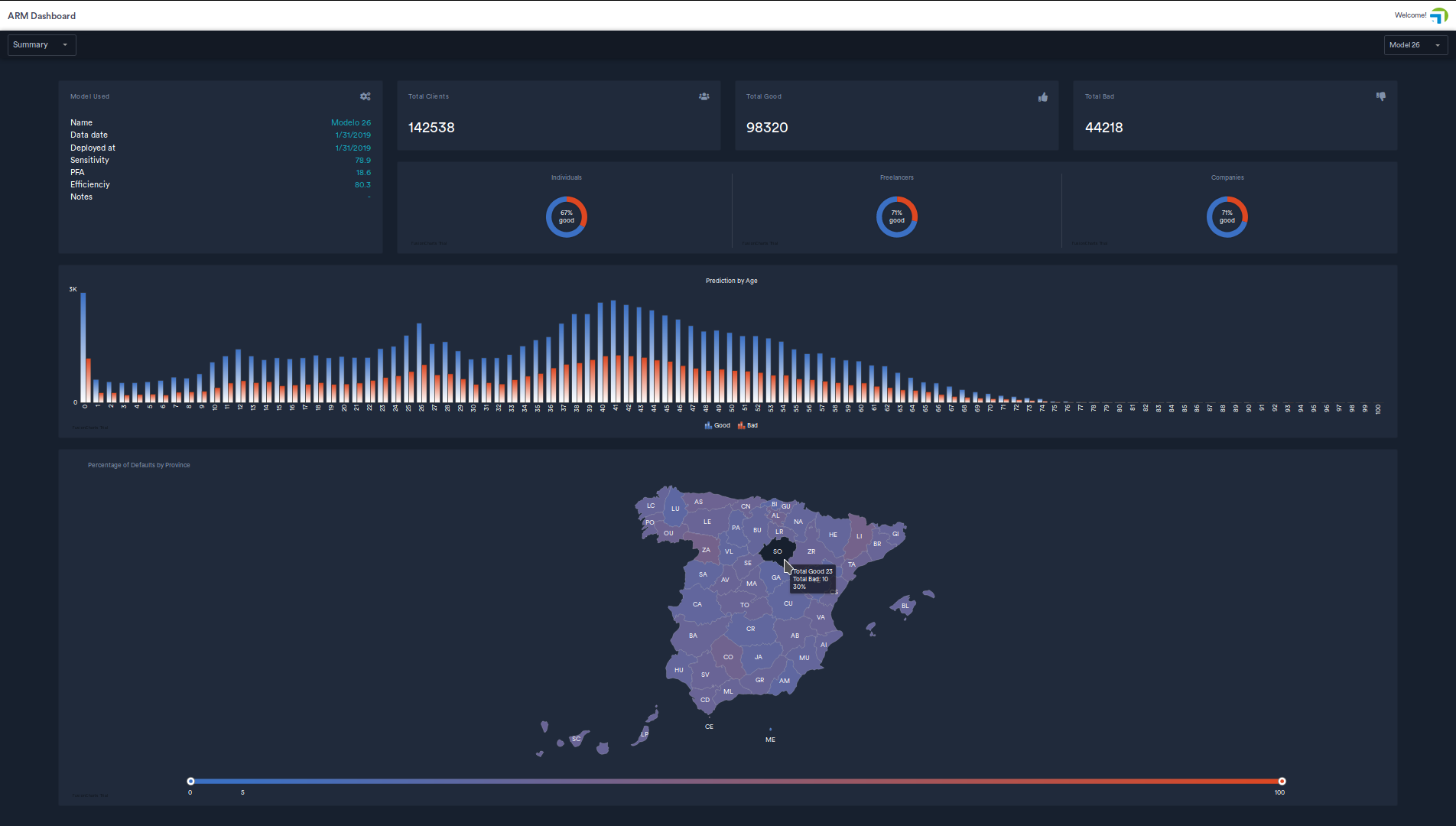 We provide code in customer's own language to help them get started with the API. That's what a client library does. It helps to reduce the amount of code the application developers have to write, and ensures they're using the API in the best supported manner. See API client demo.